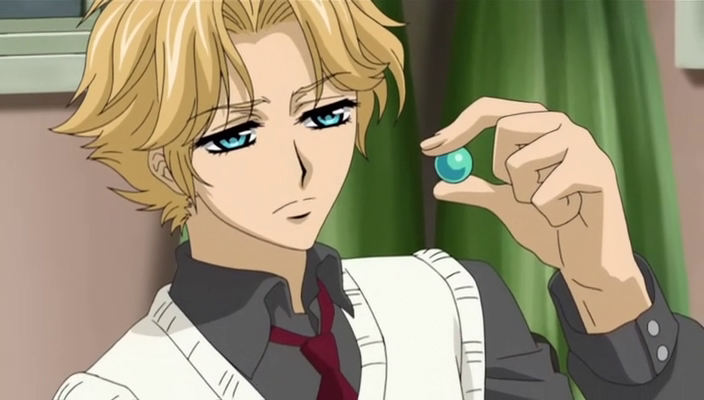 Full Name:
Charles Norman Grayson the 8th
Nickname(s):
Charlie, Chuck, Dick Man, Dickson, Dick Rider (He doesn't like this name)
Gender:
Male
Sexuality:
Gay
Birthdate:
Decmeber 18th
Age:
17
Physical appearance:
Charlie stands at 5 ft 7 ins and weighs 130 lbs. He is skinny but has muscles all over his body, he even has a nice and toned Six-Pack. He has golden-blond hair that is just a mess, he could care less if it looked nice. Which some how it does look nice. His eyes are a piercing blue that makes both girls and boys fall for him in one look. He has a small round birthmark on his hip that looks almost like a beauty mark. Since he lives next to the beach his swimsuit he wears is a pair of black swim trunks and a red T-Shirt. His usual lounge clothes is a white sweater vest over a black button up and a red tie. For his pants he wears black jeans.
Personality:
Charlie is what you would call your natural manly man, too bad he's gay. He seems to be a playboy always flirting with others. He is also considered a bad boy by most of his class. He's arrogant as most rich people are and doesn't deal with no one's shit. Charlie can be really sweet though, usually with those he is dating. He is usually very sweet and quite the tease to guys he likes A LOT, when I mean A LOT like, I wanna marry them like. Even though he seems very confident he is very lonely. He wants friends but most of them say he's an ass and ignore him.
Background:
Charlie's family is originally from Britain and they are a branch off the royal family. They happen to live in a mansion on the beach and take very good care of the beach. He has 7 siblings and countless maids and butlers.
Close relationships:
Charles Grayson the 7th (Father), Alice Grayson, And 7 siblings.
Current occupation (if applicable):
If you are a student, you will most likely not have a job unless they have a good reason, which should be announced in the back-story.
Strengths:
Smart, cunning, and high endurence.
Weaknesses:
Becomes clumsy easily, not very fast, and not very strong.
Fears/Insecurities:
Being alone forever and not finding true love.
Likes:
Money, reading, the beach, and boys.
Dislikes:
Girls, sour foods, spicy foods, and fighting with his siblings.
Driving force:
To find love.
Hobbies:
Reading, painting, singing, dancing, and playing instruments.
Pet Peeves:
Annoying high-pitched voices.
What they are looking for in a boy/girlfriend:
Someone cute that will subdue to his every whim.
What they are not looking for in a boy/girlfriend:
Some high-pitched whiny bitch.
Describe your character in three words:
Swagger Playboy monster
If your character were stranded on an island and could only bring two things with them, what would they be?:
A good book and his love.
If your character could change anything about themselves, what would they change?:
He wishes he was more likable.
Your character opens their fridge; what do they see?:
Sweets and healthy foods.
Other:
Face claim-
Aidou Hanabusa from Vampire Knight
Voice claim-
None
Theme song/Love song:
Theme song: I kissed a boy by Cobra Starship
Love song: I want your bite by Chris Crocker