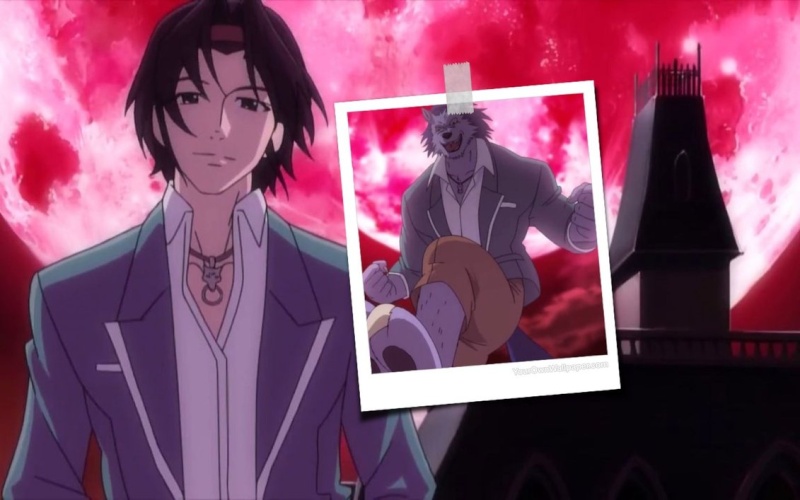 Full Name:
Gou Himura (Issue of the scarlet village; 火村号)
Nickname(s):
Kou-Chan (Hates this as this is what you would call a girl), Goumura
Gender:
Male
Sexuality:
Straight
Birthdate:
July 10th
Age:
16
Physical appearance:
Gou is a bit of the sexy laid back kind of guy. He has the most dreamy purple eyes and nice black hair. He has the stoic dark personality look. He stands at 5 ft 8 ins and weighs 150 lbs, he is full of muscle and is very strong due to his monster attributes. His hair is held out of his face with a red headband. He usually always wears him uniform but it can be taken place by a nice t-shirt and jeans.
Personality:
Gou is a smart young man. He, of course, seems to enjoy making people suffer by scaring them or causing them to be uncomfotable. He is sadistic in more than one way. He has a big brother vibe when it comes to kids reasonably younger than him. He doesn't seem to have much of a limit when fighting since he is a fighting machine. He usually particpates in some type of stress relieveing activities, he is currently using Karuta as an outlet for his stress. He falls in love easily with cold and distant girls as he finds it sultry. He also tends to be quite the pervert.
Background:
Himura was originally the most demon and monster infested place in the world, until one mysterious man came and slew all of them, and sending the word out to all that he and may more like him would hunt them down to extinction. His bloodline eventually became the Himura's, the most skilled monster hunters in this known realm. They come from a long line of monster hunters, but it is unknown as to how they became half monsters them selves. Despite this, they are still held in high regards as being the next generation of Himura Hunters, and go through training as if they were normal humans. Himura is where the hunters orignated from. Shizuka and Gou are fraternal twins. They have been at odds ever since they were born. Shizuka was born a Neko, Gou was born a Werewolf. They make a good team to fight off demons and monsters, but it usually involves a lot of bickering between the two. She is the speed and he is the brawn.
Close relationships:
Kokoa Himura (Mother), Yoshi Himura (Father), Shizuka Himura (Twin sister)
Current occupation (if applicable):
Class A Karuta card player, Highschool student, Monster hunter
Strengths:
Strong, smart, and stunning looks.
Weaknesses:
Not fast, oh so stubborn, and has a weakness for protecting his sister.
Fears/Insecurities:
His sister dying during battle, and him never being able to help the bloodline run strong.
Likes:
Fighting, scaring people, working out, fairytales, dogs, water, napping, food, and wrestling.
Dislikes:
Monsters, cats, weak people, and most hunters.
Driving force:
To destroy all of the monsters in the world.
Hobbies:
Hunting, training, playing Karuta, eating, and sleeping.
Pet Peeves:
Annoying people who don't understand things.
What they are looking for in a boy/girlfriend:
Someone strong and who can take care of themselves so he need not to worry about them.
What they are not looking for in a boy/girlfriend:
Someone completely weak and would only be a burden.
Describe your character in three words:
Perverted dog boy
If your character were stranded on an island and could only bring two things with them, what would they be?:
His sister and weapon of choice.
If your character could change anything about themselves, what would they change?:
The fact that he can transform into a werewolf.
Your character opens their fridge; what do they see?:
So much food and weapons hidden everywhere.
Other:
Face claim-
Ginei Morioka from Rosario + Vampire
Voice claim-
N/A
Theme song/Love song:
Things we lost in the fire by Bastille (Theme Song)
Do I wanna know? by Arctic Monkeys (Love Song)